Shreyas Iyer named Kolkata Knight Riders' new captain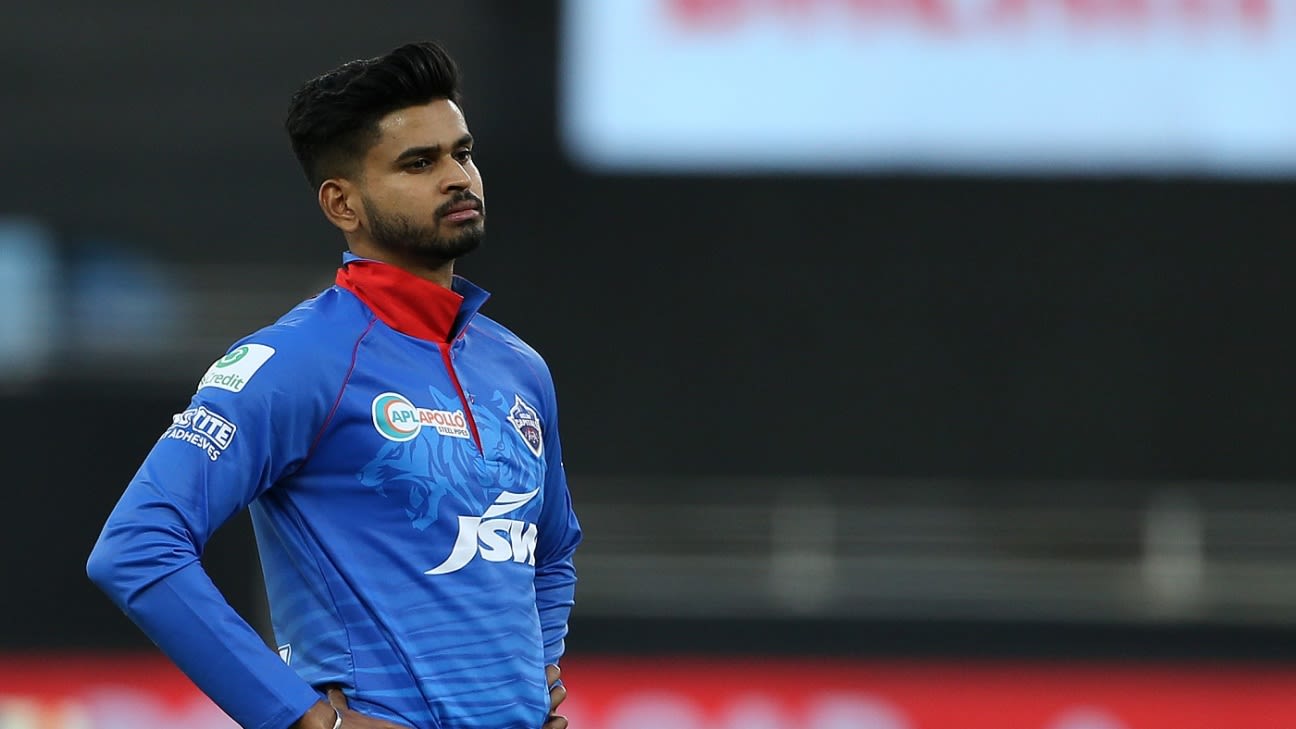 He was the most expensive player the franchise bought in the IPL 2022 auctions, at INR 12.25 crore
Kolkata Knight Riders have named their new captain for the upcoming IPL season. Iyer was at the IPL 2022 auction last weekend - for INR 12.25 crore (USD 1.63 million approx.) - and became their highest-paid player by overtaking Andre Russell's salary of INR 12 crore (USD 1.6 million approx.).
Iyer takes over from Eoin Morgan, under whom Knight Riders had reached the and lost to Chennai Super Kings.
"We are delighted firstly to have been able to successfully bid for Shreyas in the IPL auction and to have the opportunity for him to lead #TeamKKR," Venky Mysore, CEO & MD of Knight Riders said in a statement. "He has impressed one and all as a quality batsman at the highest level and we are confident that he will excel as a leader of #TeamKKR."
Iyer has had considerable success as captain in the IPL. He led Delhi Capitals, his last franchise, to the playoffs in consecutive years in 2019 (eliminator) and 2020 (final). He led them from 2018 to 2021 before a shoulder injury during the home series against England early last year had . But the IPL was then postponed in May because of the rising Covid-19 cases in India, and when he returned to the squad for the second leg in the UAE, the Capitals management decided to , who had taken over from Iyer in May.
Overall, Iyer has led in 41 matches in the IPL, out of which he won 21, lost 18 and two ended in ties.
"I am extremely honoured to have gotten the opportunity to lead a prestigious team like KKR," Iyer said. "The IPL as a tournament brings the best players from different countries and cultures together and I look forward to leading this great group of very talented individuals."
"I am very excited to have one of India's brightest future leaders in Shreyas Iyer, take the reins at KKR," McCullum said. "I've enjoyed Shreyas' game and his captaincy skills from afar and now will look forward to working closely with him to drive forward the success and style of play we want at KKR."
Iyer was then bagged by Knight Riders as the third most expensive player at the auction, after (INR 15.25 crore by Mumbai Indians) and (INR 14.00 crore by Chennai Super Kings).